BDU Shirts
Welcome to our B.D.U. Shirts section. Here you will find many types of BDU Shirts in many different fabrics. Our BDU Shirts also come in a wide array of solid colors and camouflage patterns.
« Prev10|< Prev| 1 2 3 |Next >|Next10 »

$1.99 ground shipping enabled for all orders!
(View Terms & Restrictions)
Get 20% off your order with coupon code THANKS through Cyber Monday!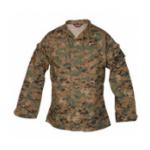 MORE »
4 Pocket BDU Shirt (Digital Woodland Camo)
MORE »
SKU#
ATL1928
SALE PRICE
$42.99 / EA
Reg: $47.99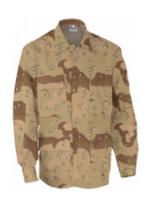 MORE »
4 Pocket BDU Shirt (Cotton / Poly Ripstop)(6 Color Desert Camo)
MORE »
SKU#
1335E
SALE PRICE
$29.99 / EA
Reg: $34.99