BDU Pants
Welcome to our BDU Pants section. Here you will find many varriations of fabrics and camouflage patterns on our BDU Pants. If you are looking for solid color B.D.U. Pants we also have them in Olive Drab,Navy Blue, Black,Brown and Khaki.
« Prev10|< Prev| 1 2 3 |Next >|Next10 »

$1.99 ground shipping enabled for all orders!
(View Terms & Restrictions)
Get 20% off your order with coupon code THANKS through Cyber Monday!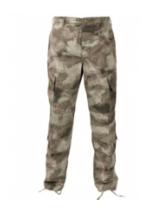 MORE »
A-TACS 8 Pocket ACU Pants (Poly/Cotton Ripstop)
MORE »
SKU#
ATACSB
SALE PRICE
$64.99
Reg: $74.99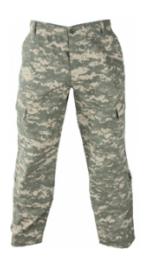 MORE »
Army Digital 8 Pocket ACU Pants (Nyco Ripstop)
MORE »
SKU#
DIGACUP
SALE PRICE
$54.99
Reg: $59.99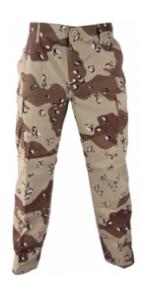 MORE »
6 Pocket BDU Pants (Cotton / Poly Ripstop)(6 Color Desert Camo)
MORE »
SKU#
1341E
SALE PRICE
$29.99 / EA
Reg: $34.99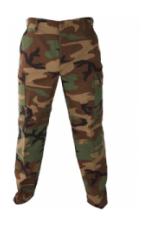 MORE »
6 Pocket BDU Pants (Cotton Rip-Stop)(Woodland Camo)
MORE »
SKU#
1342C
SALE PRICE
$34.99
Reg: $39.99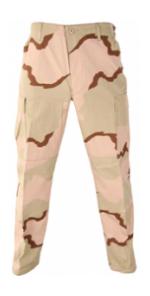 MORE »
6 Pocket BDU Pants (Cotton Rip-Stop)(3 Color Desert)
MORE »
SKU#
2114
SALE PRICE
$34.99
Reg: $39.99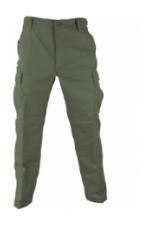 MORE »
6 Pocket BDU Pants (Cotton Rip-Stop)(Olive Drab)
MORE »
SKU#
1342A
SALE PRICE
$34.99
Reg: $39.99