Hatch Gloves
Hatch Duty Gear is designed with the patrol officer in mind. Hatch gloves are built to perform, providing the tactility, dexterity and durability necessary for driving, riding, conducting searches or handling firearms. The Hatch line
covers it all, from classic thin-cut leather designs and cold weather patrol gloves to progressive styles featuring the latest in protective technology and materials.

$1.99 ground shipping enabled for all orders!
(View Terms & Restrictions)
Get 20% off your order with coupon code THANKS through Cyber Monday!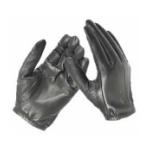 MORE »
Hatch Dura-Thin Unlined Police Search Duty Gloves
MORE »
SKU#
SG20P
SALE PRICE
$26.99 / PR
Reg: $29.99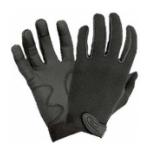 MORE »
Hatch Specialist All-Weather Neoprene Shooting Gloves
MORE »
SKU#
NS430
SALE PRICE
$22.99 / PR
Reg: $24.99